International Division
Inspired by the wide acceptability in the Indian market, we have expanded our business with a vision to tap the Global audience. In order to disseminate the precious siddha wisdom and spread its benefit to a larger section, Pharm Products exports its products worldwide. Today Pharm Products became one of South India's leading exporters of Herbal products And Modern Medicines.
A strong International market presence and a noteworthy distribution network provide the company an edge over its competition. A balanced geographical presence coupled with a strong product flow from a wide therapeutic range serve as the business building blocks of the Company.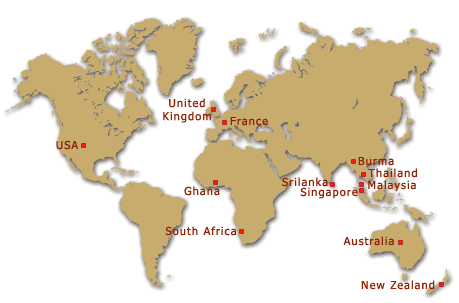 The company exports to Srilanka, Malaysia mainly besides exports are being undertaken to Australia, New Zealand, South Africa, France, U.S.A. and England.
The company's formulations and supplements are registered in Malaysia, Srilanka, Burma, Thailand, Ghana and under registration in Singapore and U.K.
The company also export herbal nutritional supplements.
Export enquires are solicited.
Please forward export enquiries to export@pharmproducts.com